Oh.my.stars. Kelly Moore bags are phenomenal! I have had my eye on them ever since a friend tweeted about them about a year ago. My fave?
2 Sues.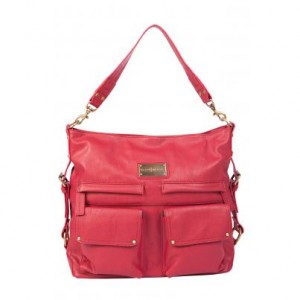 In Raspberry.
My husband would laugh to think that just 10 years ago I was a pink-hating young punk. Now, I love pink.
Anyway, to the important stuff! My Organized Chaos is hosting a giveaway of one of Kelly Moore's bags, and it's open to US AND CANADIAN RESIDENTS!
So go, now! START THE CAR! Head on over because there are multiple ways to get multiple entries multiple times!